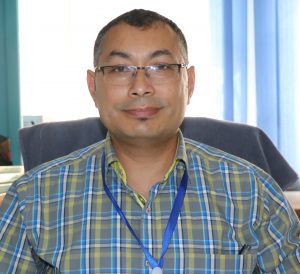 Prof. Dr. Nirju Ranjit
Executive Director
National Centre for Health Professions Education (NCHPE) is an independent national organization committed to improve the health of the country through ensuring quality health professions education by educating teachers in Nepal. Although it was officially upgraded to this form in 2009 (2066 BS), it has its long history of continued and consistent efforts to support its activities.
An 'Education Support Unit was established in Institute of Medicine (IOM)in 1986to impart teacher's training to its faculty members in innovations in medical education. It waslater renamed as Education Support Center and it was realized that itshould form an integral and permanent part of the Institute of Medicine with functional autonomy. It was proposed that the center should mainly work in areas of:
curricula design, implementation, evaluation and revision.
enhancing teacher's competency and performance.
conducting Continue Medical Education(CME) for all health personnel.
conducting educational research.
providing consultancy related to quality education and service.
With subsequent development, the Education Support Center was developed into the Medical Education Department (MED) in 1990 and it was moved to the MoHeGo Building.
In order to address growing concern for quality in terms of the relevance of health professions education to the health care needs of people of Nepal, a need was felt to develop a "National Center for Health Professions Education (NCHPE)" in this country. The national consultative meeting held with the support of WHO in 2009 approved for upgrading the existing Medical Education Department into "National Center for Health Professions Education (NCHPE)".
The center has now its own full-time  administrative and 3 academic staffs with postgraduate degree in medical education and 20 other resource faculties.
The centre is equipped with seminar hall, library room, staff rooms, computer rooms and administrative rooms on the first floor of MoHeGo Building. Ithas been carrying out regular Teacher Training Workshops, Curriculum development and Continuing education for the health professions teachers from both IOM and other health manpower development institutions ofNepal. The center is also coordinating the activities of 'Skills lab' in Maharajgunj Medical Campus and recently in 2011, The Health Learning Material Center has been merged into NCHPE. Further, it has been promoting international cooperation in medical education through coordinating and systematizing the Elective Programme for Foreign Medical Students at the IOM.